Lawrence Long developed his life-long love of music before elementary school while listening to classics on the radio as his mother ironed the family laundry.  Being one of those children of that era who was fortunate enough to be in an elementary school band, Lawrence continued to be immersed in music from elementary throughout his high school years where he was selected to perform with the Tennessee All State Band.  During and after college Lawrence performed for 9 years with the Knoxville Symphony Orchestra.  College was interrupted by the military where he spent two years in Orleans, France performing with the 76th US Army Band.  While there Lawrence received a certificate of appreciation for forming a choir with a 99% perfection rate.  After discharge he completed his college work and set up his own teaching studio where he taught for over 60 years; simultaneously working a 30 year stint for the University of Tennessee as adjunct guitar instructor.  A large number of his many students have received college scholarships to study guitar, and many have become professional performers and/or teachers in their own right.
In addition to Lawrence's college work in music, he also studied classical guitar privately with the late C. Ivan Maracle.  During his teaching years he recognized the need for more music for his students that was both developmental in style and difficulty as well as pleasing to the ear.  Calling forth his knowledge of composition afforded him the means to accomplish this, often while a student waited for his/her next assignment.  Several professional guitarists have recorded his music, perhaps most notably Greek guitar virtuoso George Sakellariou with Guitar Salon International. 
As an artist, Lawrence has performed both solo and as accompanist to numerous singers throughout the eastern United States; from the Tulip Festival in Holland, Michigan to Spoleto in Charleston, South Carolina, with many notable venues in between.
In 1971 Lawrence founded the Knoxville - Oak Ridge Guitar Society which continues to sponsor approximately 9 professional concerts a year;  provides a forum for student guitarists to gain experience before a live audience; and furthers audience awareness of the versatility of the classical guitar.  Of his many accolades two of which Lawrence is most proud are the coveted "Who's Who Among America's Teachers", and a prestigious "Outstanding Teacher Award" from the Tennessee Governor's School for the Arts.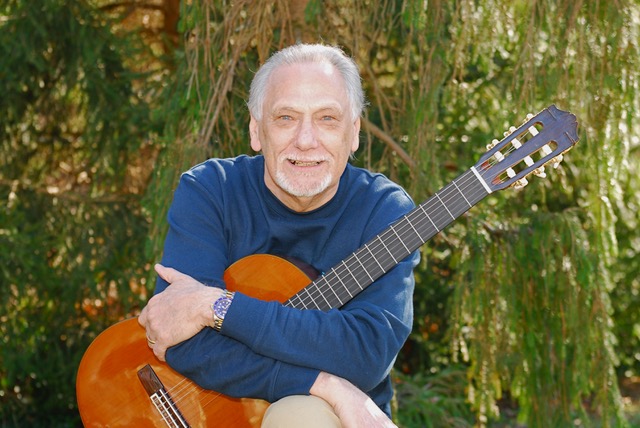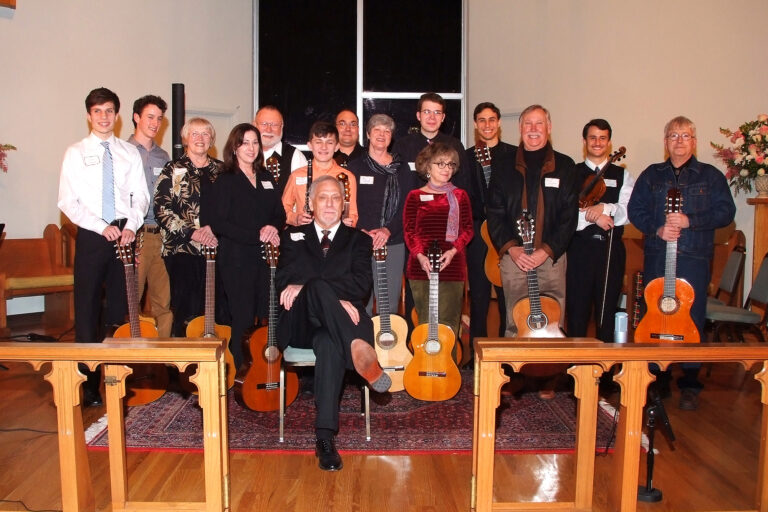 Long With a Group of Students